Hello everyone! Welcome to our first Women's History Month (W.H.M.) Spotlight Event! Today we have the last book spotlight of the event. And it's a double feature! Now without further ado, let's get to the Book Spotlight!  
Book Titles:
To Astera, With Love and To Ilaris, In Desperation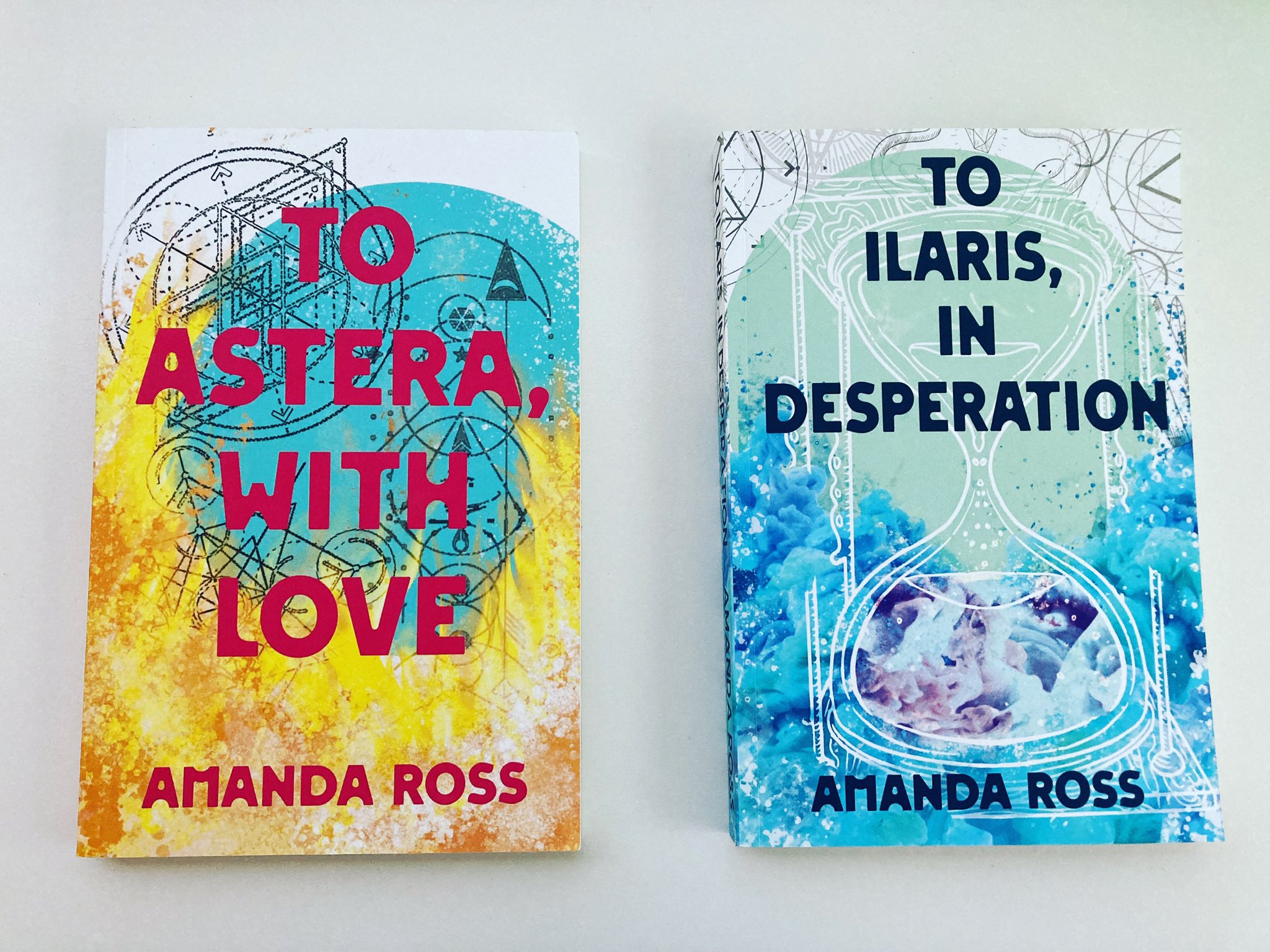 Book Blurb of To Astera, With Love:
In this world of boutique blood bars and policies that force witches to out themselves, 21-year-old Mercury Amell just wants to live. He wishes that the ages-old feud between vampires and witches didn't exist. He wishes that his powers and his skin color didn't increase his odds of being burned at the stake.
After making a powerful enemy, Mercury and his friends must travel to Astera, an annual gathering of all witchkind. They battle vampiric cops, evil witches, aggressive humans, and each other along the way as they struggle to make it in one piece. Will their collective power be enough to get them to Astera safely? Or will they fall prey to their enemies and the laws that spell their destruction?
[TW: police brutality, racial slurs, off-page rape, lynching, violence]
Book Blurb of To Ilaris, In Desperation:
Mercury's journey continues in this action-packed sequel to To Astera, With Love.
Astera is over. Mercury has his life and his powers but that doesn't mean he's safe.
Violence against witches continues. Anyone with magic must wear a dog tag identifying themself as a witch. Practicing magic in public is now illegal.
Then there's Kinheld, a plot of land that the Witches' Council plans to develop in its own image. While some witches feel Kinheld could be a safe haven, Mercury knows that this separate but equal treatment won't benefit anyone.
So he takes his concerns to the streets, leading a handful of protests across L.A. But just as this movement gains national recognition, Mercury's world is turned upside down after receiving a powerful threat.
As he struggles to do the right thing, Mercury learns a shocking truth that could change everything. Can he rise up and fight, or will the political machinations of witches and vampires alike stop the movement for good?


[TW: Police violence, death, depression, anxiety, feelings of self loathing, drug use]
Book Genre:
New Adult and Contemporary Fantasy
Book Price:
To Astera, With Love (Witchkind)- $5.99
To Ilaris, In Desperation (Witchkind)- $8.99
Book Buyer Links:
About the Author:
Thank you all for reading and remember:
Live. Love. Laugh.