Welcome to another Author Spotlight! These spotlights are for showcasing author's (predominantly women and people of color) writing talents and published works. As you may or may not know, I do themed weeks of prominent holidays/events throughout the year on my site. Every time I do these I always feature other authors (usually ones of color and women). And for Latinx/Hispanic Heritage Month I am trying to feature authors who have Latinx and/or Hispanic backgrounds. So without further ado let's get on with the Author Spotlight!
This post contains affiliate links. If you use these links to purchase a product, I may earn a small commission, no extra charge to you.
About the Author:
Born and raised between the border cities of El Paso and Ciudad Juárez, Monárrez grew up in a bilingual and diverse culture. With a passion for the written word, she pursued a career in Fiction writing and graduated from Southern New Hampshire University with a BA in Creative Writing and English.
Monárrez considers herself a Mexican-American writer. Her roots and Fiction Crafting training in both countries gave her voice a unique flavor. Her writing aims to deliver stories placed in American settings that echo her Hispanic heritage through diverse themes, unique descriptions, and the use of magical realism.
What and when started your love for writing?
The funny thing about me is that, as a child, I hated books. Undiagnosed ADHD and dyslexia made it difficult to read and writing was just a grueling task. My love of writing didn't come until I met the Harry Potter saga. After watching the first movie in theatres, my dad gifted me the second book. It took me a year, but I managed to read that small novel and books became an important part of my life since then. Writing came after I realized "author" was a profession I could pursue.
Of all of the book genres, what drew you to write about yours?
I think my fascination with Science Fiction stems from my love of superheroes. I was always drawn to superheroes who were made into power in a lab or via a chemical accident. I loved when a hero obtained their powers through science because there was a logical process behind their abilities. With time, I discovered Science Fiction and fell in love with the genre because it gave me a glimpse of where technology could take us.
If you could meet your favorite Latinx/Hispanic author, who would it be and why?
Silvia Moreno-Garcia, without question. I admire Moreno-Garcia´s career and I feel identified with her author experience and style. I love that she reaches into our Mexican heritage and makes our culture shine through beautiful narratives and stories. There's also something very special about her as a writer since she is one of those multi-genre authors than can shine with every story. In many ways, I feel like
Moreno-Garcia is paving the path for Mexican authors writing primarily in English.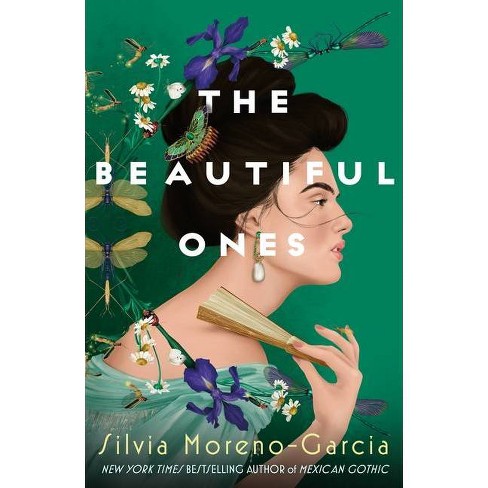 How has your Latinx/Hispanic background and culture shaped what you write and how you write?
My work is heavily influenced by my Mexican heritage and my immigrant experience. I see the influence of Mexican Literature on my work through the themes I deal with and the use of magical realism on my narrative.
I play with themes about social and economical inequality, classicim, and resilience against unjust authority establishments. On the artistic end of my writing, I borrow techniques from authors like Laura Esquivel and Carlos Fuentes to make my scenes more vivid and give my narrative a different flavor.
What book do you think everyone should read is based (or inspired by) around Latinx/
Hispanic culture?
I highly recommend Aura by Carlos Fuentes, especially if you like weird horror stories. It's a short story about fortune, love, and horror. This is the perfect tale to see magical realism used as a descriptive tool to deliver powerful and grisly narratives.
What makes your book(s)/writing special?
I've been told my descriptions make my writing stand out. I like to play with colorful imagery and weather when describing my settings and I love to awake as many senses as I can with every scene to transport my readers to where they need to be in the story. I think the use of magical realism as a tool for my descriptions is what does it. My readers also love my diverse casts. I have worked in global companies outside of my author work and I really enjoy writing casts that represent BIPOC communities.
So…what are you working on now?
Right now I'm busy with a couple of projects! I'm getting ready to release Refurbished: The Clover Initiative in Spanish and getting it distributed across Latin America and the USA. My second project is a short, SciFi novella that takes place in 1980's Texas. I intend to share with my readers soon and go back to working on the second installment of the Refurbished Saga.
---
Michelle your books sound so interesting, I can't wait to get my hands on a copy! You can get in contact or connect with Michelle through her:
---
Live. Love. Laugh.
Thank you all for reading and remember: